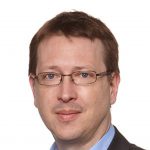 Hello my name is Stefan Krecher
I am passionate about helping traders to create successful and robust trading-systems.
I know what it is like to lose money in the markets. I know the emotional ups and downs. And I felt the fear and desperation when an open position turns into a catastrophic loss.
That is why I want to help you to create strategies and systems that are profitable. And I want you to be in a position to manage risk to protect your investments.
It wasn't long ago that I was opening a leveraged position. I was going short. I assumed that the current trend had to reverse. There was a correlation with some other assets, a couple of technical indicators and I had a strong "gut feeling". But the price was rising higher and higher. I couldn't close the position, because I was hoping that the trend might reverse. I got a margin call eventually – most of my account was wiped out.
Then I discovered ways to create and easily backtest strategies and I learned to adjust them to my current risk-appetite. I helped friends to create strategies based on their needs and ideas and all of us were making real money finally.
It hasn't always been easy. And sometimes the markets just get crazy. But by using small positions and by managing risk – I keep the drawdown very low.
My "unfair advantage" is that I'm a trader since many years with a strong focus on technical analysis – but I've also been a software engineer for even longer. It's easy for me to express my ideas as sourcecode and then test the ideas with historical data. When I work with other traders, it's easy for me to understand their requirements and then to automate everything.
There's a high demand for strategies and systems based on the TradingView platform. And although there are a lot of issues that I need to deal with (e.g. missing features in PineScript, no debugging, repainting, etc.), I always find ways to work around those issues.
I can give you a set of successful and robust strategies that you can use – based on your preferences – to make them your own. Or we can work together to implement your own ideas.
Now you should head over to my shop, subscribe to one of the strategies and then get in touch with me, so we can discuss how to bring you up to speed!